Adams County Project Hope Mentoring
Adams County Project Hope Mentoring
Project Hope
We strive to match current and former foster youth, as well as, other at-risk youth from the community, ages 13-21, with a positive, caring adult in the community to coach them in daily living activities, be a listening ear, introduce them to new opportunities, empower them to make responsible decisions, and spend time pursuing activities of shared interest.

Think back to when you were a teenager or young adult.
While we may say "those were the days" because these were the days before bills, we're quickly forgetting how difficult it was to be a young person and care so deeply about what others thought about us. Teenagers and young adults base their entire perception of themselves on how others view them. With technology and social media only becoming more prominent in youth's lives, this constant fear of judgment is only stronger. The youth who are referred to Project Hope may not have a positive role model in their lives to boost their self-esteem and encourage them to think independently of their peers.
That's where you, the mentor, comes in!
What's Expected Out of a Mentor?
Project Hope was developed with the mentor in mind. We recognize that those who enjoy volunteering and recognize the importance of giving back to their community often have a busy schedule. Therefore, mentors are only required to spend 5 hours a month with their mentee, which includes the monthly group activity hosted by Project Hope. We ask that mentors commit to the program for at least a year in an effort to build and preserve lasting connections.
Why Mentor?
"Mentoring, at its core, guarantees young people that there is someone who cares about them, assures them they are not alone in dealing with day-to-day challenges, and makes them feel like they matter. Research confirms that quality mentoring relationships have powerful positive effects on young people in a variety of personal, academic, and professional situations. Ultimately, mentoring connects a young person to personal growth and development, and social and economic opportunity." - MENTOR, mentoring.org
Project Hope Coordinator
Department:
Children and Youth Services
Direct Phone:
717-337-0110
Contact Me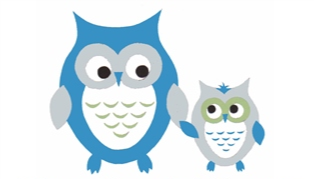 Interested in becoming a mentor?
The Child Protective Services Law requires all volunteers working with youth to complete three clearances: PA Criminal History, PA Child Abuse Clearance, and FBI Clearance. Project Hope also requires that each of their mentors complete the Mandated Reporter training (online).
Disclosure Statement for Provisional Approval of Individuals Affiliated with Adams County Children and Youth Services